Chartered Institute of Marketing
We were invited to conduct a review of an Umbraco website project and CRM integration for the world's leading professional marketing body, to assess how it was meeting the needs of the business and its membership.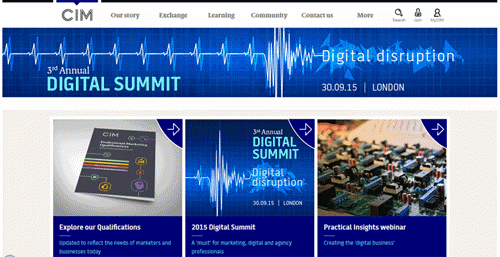 The Chartered Institute of Marketing are undertaking an extensive process of centralising and combining a myriad of digital systems into one, based on the Umbraco CMS. A major part of the process is a significant integration with Microsoft Dynamics CRM, heavily customised to suit their needs.
Pixel to Code wrote an in-depth analysis of the current processes, identifying the pain points and potential areas for improvement. We recommended a number of actions to mitigate project risk, including the use of software components to help speed the process. We then followed up the consultancy period with development assistance.
Design, and we shall build
Fast, reliable, experienced ASP.Net Umbraco developers
Front-end, back-end, testing, deployment... Outsource your web development projects to the CMS experts.
Contact us
We can't wait to hear from you